Everyone has to learn something for the first time, right?
If you're new to silicone crafting, this is the blog post for you! Today's post is a 101 class on everything you need to know for crafting with silicone!
If you're not new, but looking for a refresher, we're excited to have this post available for you to re-read and reference as you need!
Why Silicone Products?
A good place to start: why do we use silicone beads and teethers and what makes them special?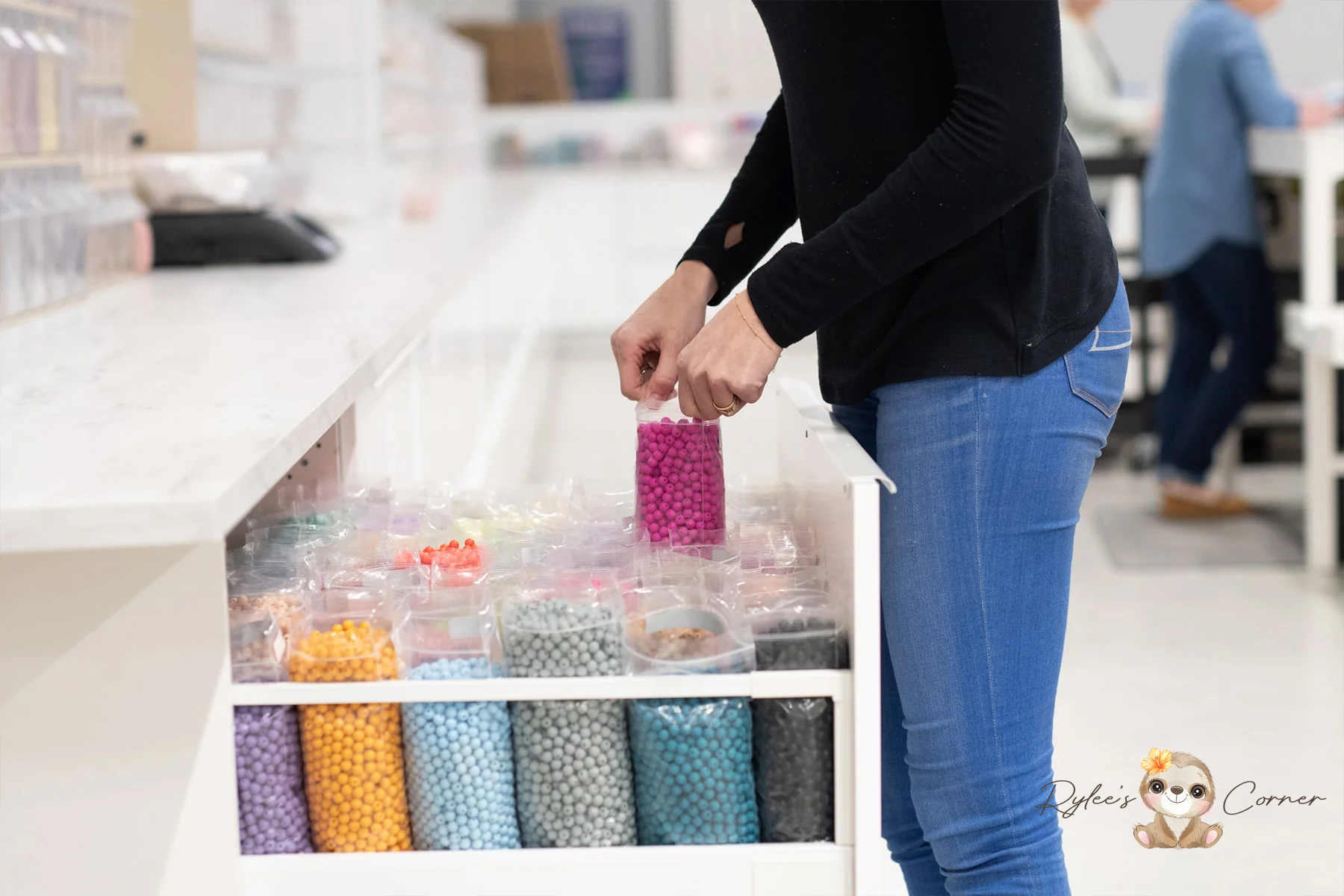 Our silicone beads are made of 100% food grade silicone. No BPA, no Phthalates, no toxins! Because of this, silicone is completely safe to come in contact with people (for example, it can be used in cooking utensils!). In the case of our products, silicone is safe to come in contact with curious little mouths!
Silicone is a semi-flexible material that squishes and gives slightly under direct pressure. It's uniquely soft, durable, and even resists conduction (which means it won't pass heat easily).
Teething babies, toddlers and even children often chew on anything they can when teething. Direct pressure can often relieve the pain or discomfort of teeth trying to push their way through a gum line! However, a baby trying to relieve pressure won't always pick the best items to chew on and hard objects can hurt and lead to more pain. Silicone has become the go-to material for teething babies because of how soft, flexible, and gentle it can be!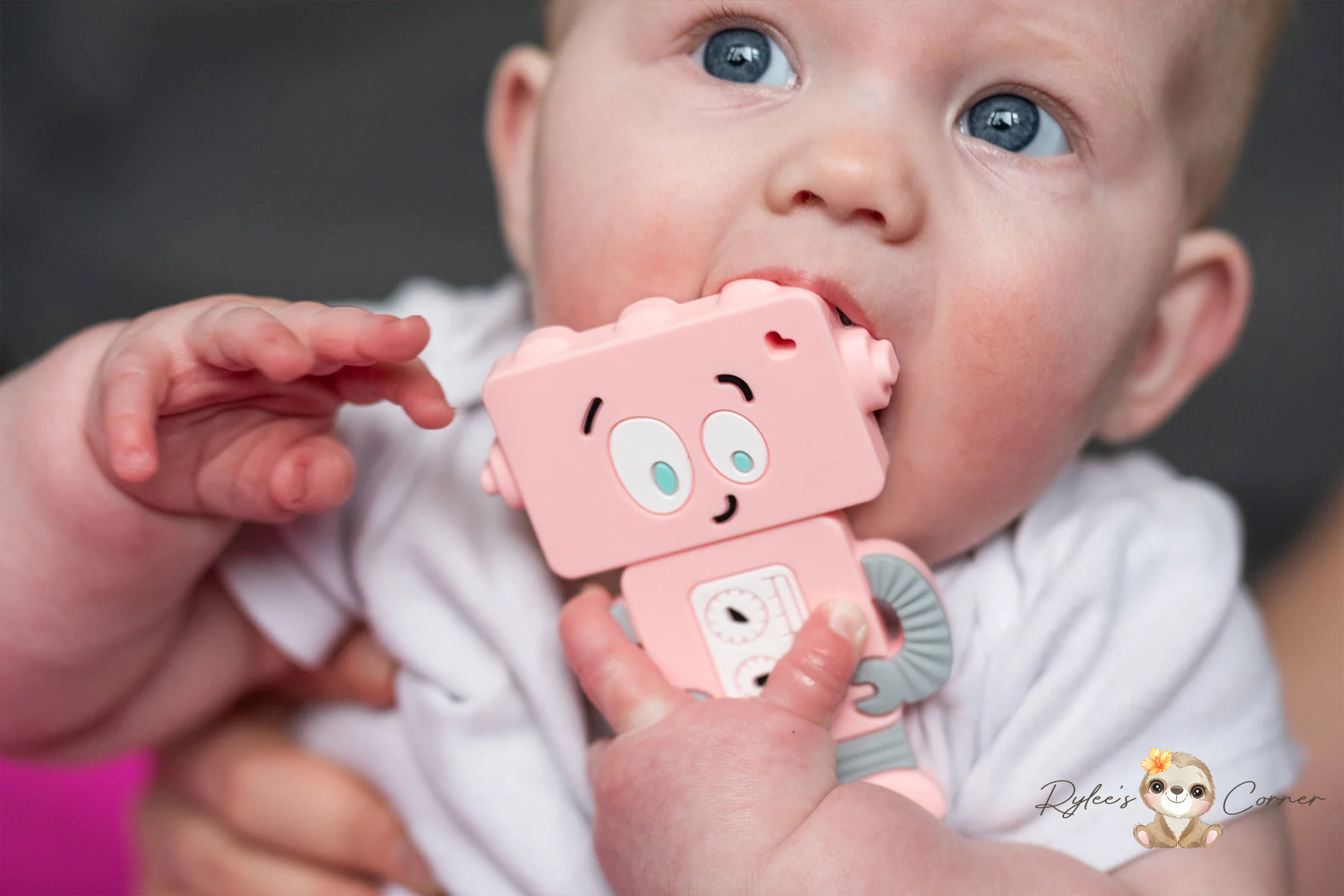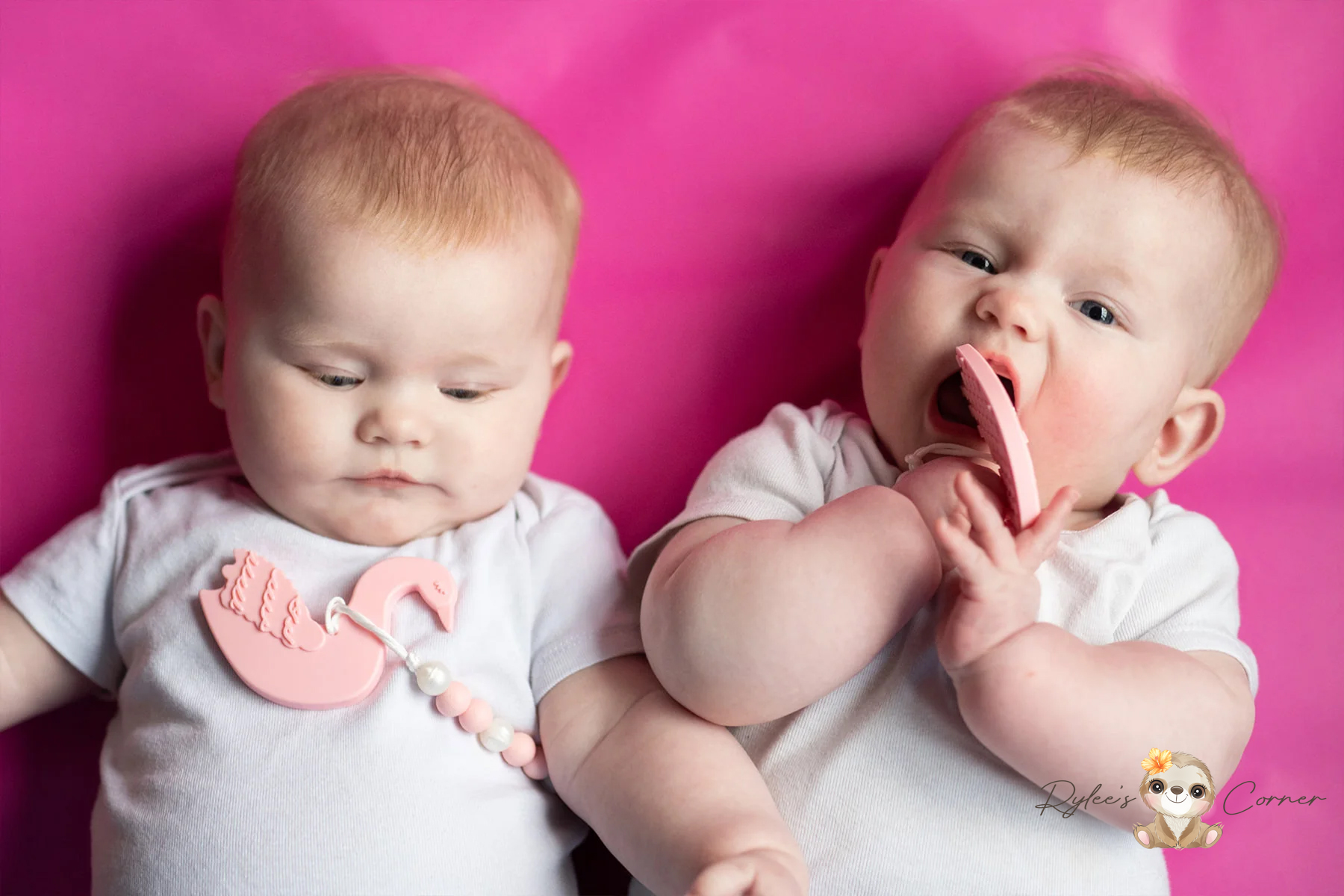 Wash and Care Instructions
All handmade products should always be regularly inspected for wear and tear. Silicone beads are extremely durable, but wear and tear can happen! When you inspect handmade products, make sure that there are no tears in the silicone by the bead hole, and that there is no compromise to the string and its strength. At the first sight of wear we suggest you discard your handmade product.
Washing your handmade products is always an important part of ensuring what a child plays with is clean and safe. All silicone products and nylon strings can be washed in warm soapy water. Wood products, as well as our Jersey Cord and Suede Leather Cord should not be immersed in water. Spot clean as necessary.
We recommend replacing most soother clips after about 2-3 months of use. If you're looking for more information on the specific care instructions for each product, be sure to check out product descriptions provided on our website listings!
Leave your comment
Related posts