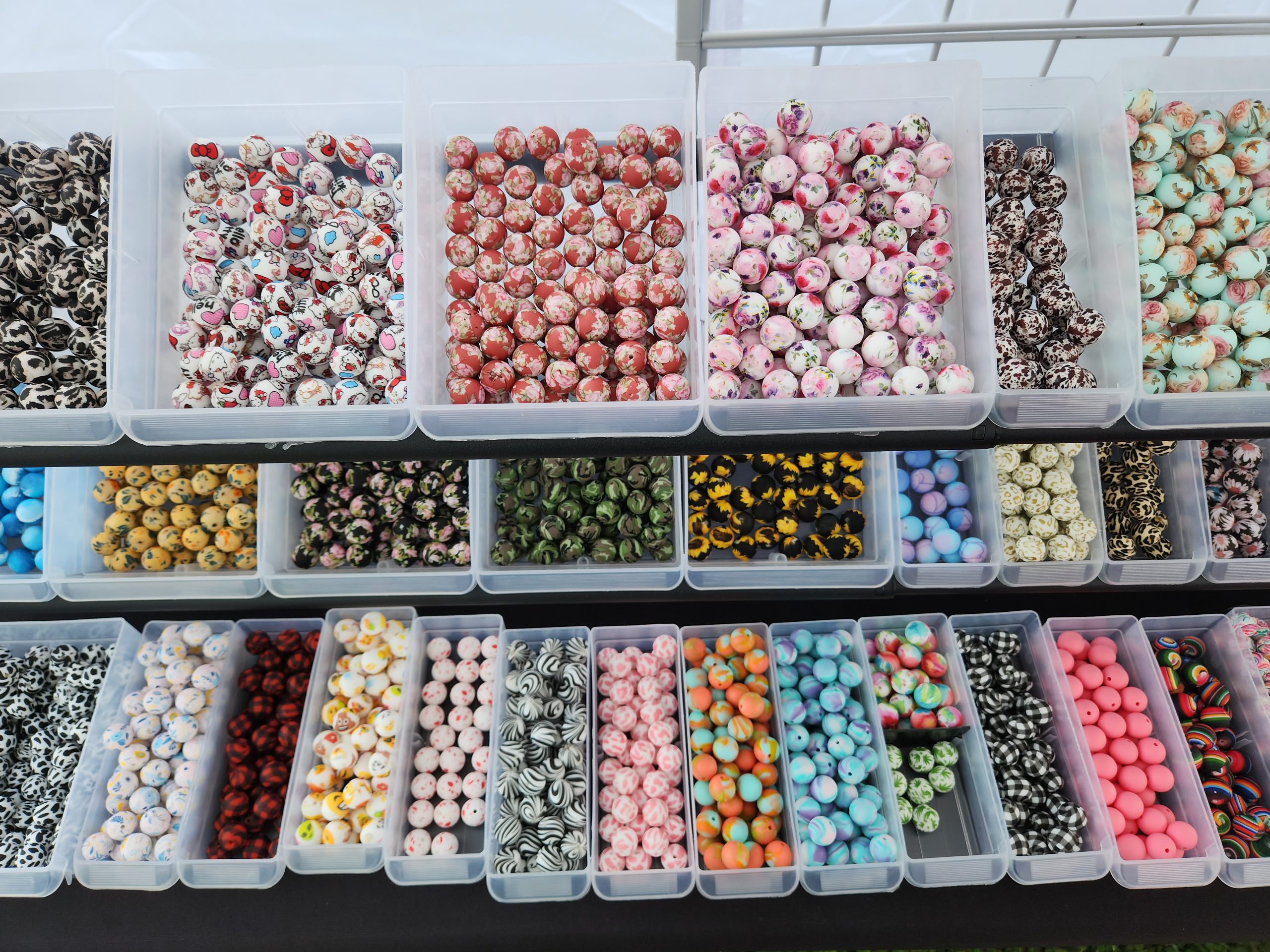 Craft. Create. Inspire.
At Rylee's Corner, we're crafting a new way forward by focusing on goals that inspire creativity and community. Come join us as we support each other, sharing our gifts for the good of all those around us.
Fun & Unique
Rylee's Corner stands as the unparalleled pioneer in our area, bringing you an exclusive mobile bead bar experience that's truly one-of-a-kind. Our commitment to creativity and connection sets us apart, making every event, be it private or public, a memorable journey into the world of vibrant, customized beaded accessories.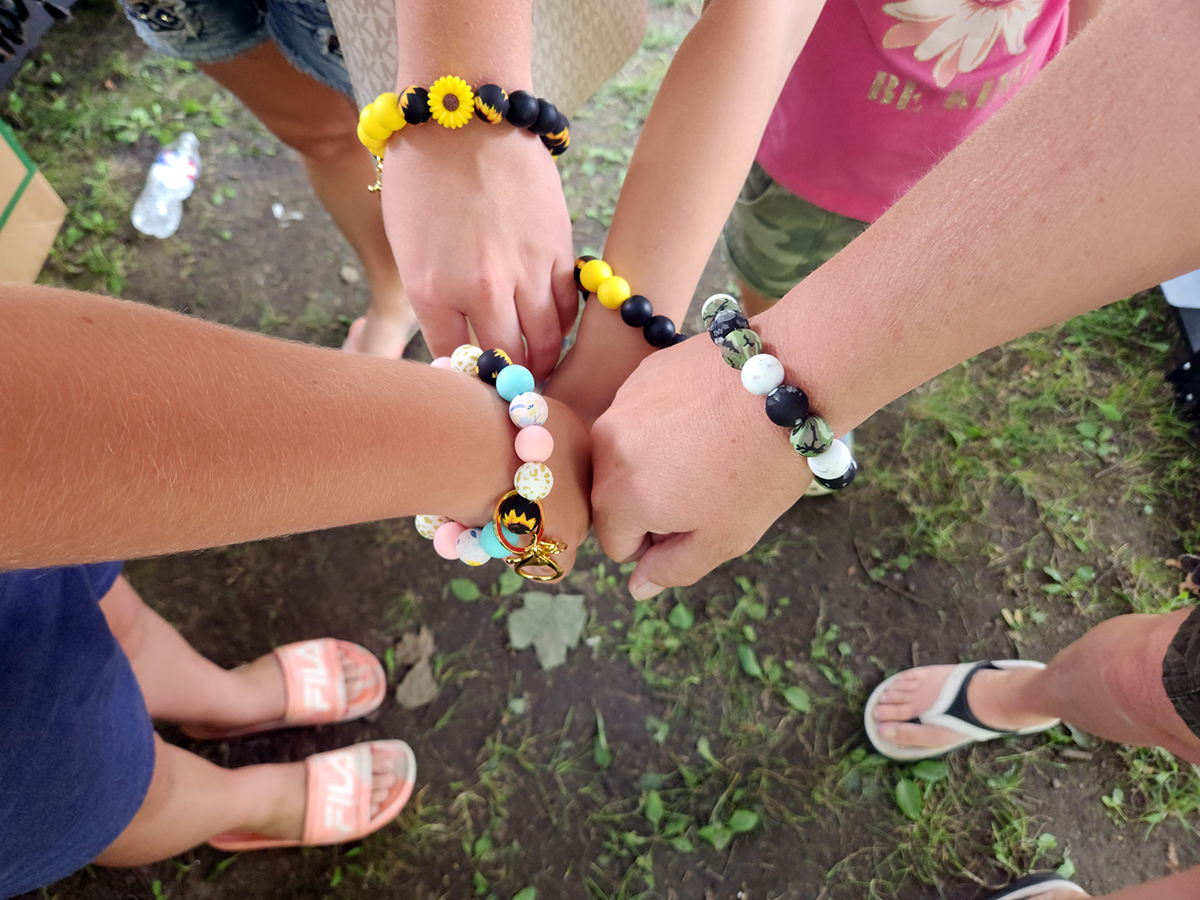 Stopped by the booth at peek and peak fall festival and made myself a wristlet keychain. I had asked if they could find a special bead and they instantly located one and held it for me! i will say it was hard to make my keychain because there are just sooo many beads to choose from, I could spend all day making different things. you also can't beat the prices and amazing customer service!!
My daughter and I spent the day at craft show at Peak n Peak. Found their store and made beautiful wristlets for each of us. Loved we could make them custom. They were plenty of beads to choose from. Might have to find another show so I can bring my other daughter to pick one out. Thanks for opening
I recommend Rylee's Corner they were really fast at making these last night. Super friendly. The best part of all the money they get goes to their granddaughter!! They do birthday party, craft shows and other! I'll definitely be going back again to see them and get more made! Prices are really nice to.
I went to the Peak n Peak fall fest and made 2 wristlets with Rylee's Corner this morning and I am more than impressed. They're actually really sturdy which was something i was worried about but my toddler has pulled on it pretty hard today and it hasnt broke. I've used the one all day and it's held up just like new and it came in super handy just being able to have my stuff on my wrist instead of having to search all my pockets in the store parking lot lol. I got the other as a gift and I am absolutely sure that the recipient is gonna love hers too! It's not just about quality tho! The selection of beads is amazing, I had a hard time not leaving with half a dozen wristlets because I seen so many other bead combinations that would've looked amazing together! On top of that the staff was super friendly and carried on conversation with me for the duration of my visit which is something I find to be a deal breaker when I shop at small businesses. I also signed up for their newsletter last week so I was able to use my coupon when I shopped with them which is always a bonus!! Bottom line is that I highly recommend them if you're looking for anything they have and I look forward to shopping with them in the future!
Very sweet people who run it and I had a lot of fun making my wristlet I use it for my keys now and I lose them less than I did before
CO-FOUNDER & MARKETING DIRECTOR
Chris Wise
I love how we have grown, not only as a small business, but as a community. My favorite part is people actively searching us out at events because they want a Rylee product.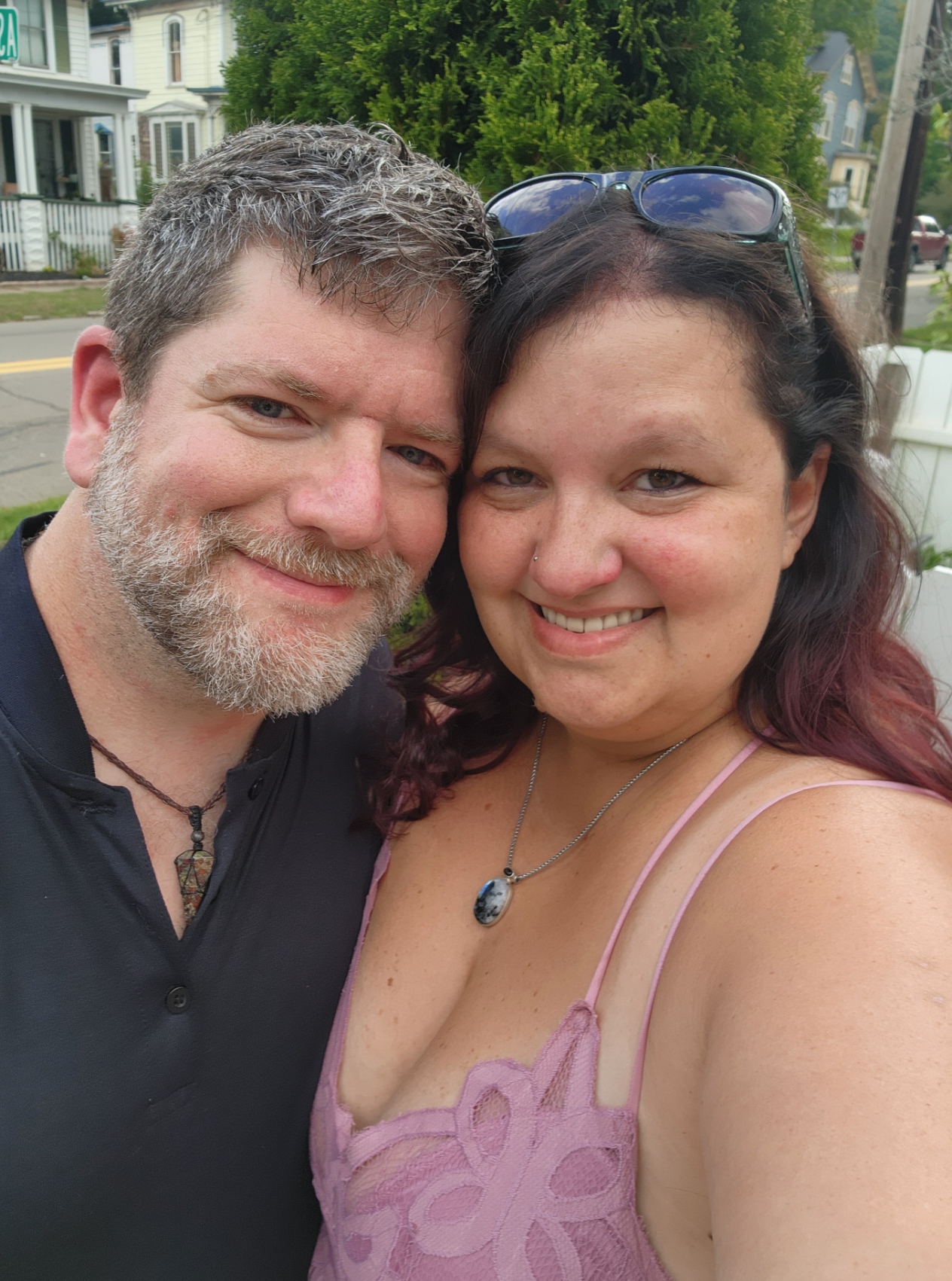 CO-FOUNDER & PRODUCT DEVELOPMENT
Jen Wise
This journey has been incredibly fun and exciting. Since starting out as a single pacifier clip for my grand daughter, Rylee's Corner has grown into the area's first mobile bead bar. What started as a single product has expanded into wristlets (perfect for teethers), pens, badge reels, and so much more!